Our Startups
We are proud to be part of these innovative start-ups:

Product: Peer-to-peer lending platform
Purpose: A financial technology platform that enables individual and institutional investors to earn inflation-beating returns lending money directly to commercial property investors.
Proplend
Peer-to-peer lending platform matching the demand for regular, inflation-beating investment returns with the alternative borrowing needs of UK commercial property owners.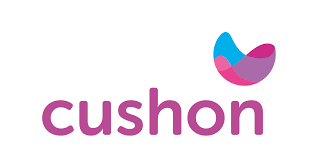 Product: Workplace Pensions and ISAs
Purpose: London-based fintech startup that allows employees to invest and save directly through their payroll. UPDATE: Acquired by Natwest in 2023
Cushon
We're making saving for the future easier and more rewarding, working with employers to make a massive contribution to the financial wellbeing of their employees. Our portfolios suit every type of saver at every life stage. Our approach is transparent and inclusive.

Product: Foodstuff is a marketplace for delivery connecting food enthusiasts with independent restaurants
Purpose: Foodstuff delivers with zero emissions for quality independent restaurants so that foodies can order quickly and simply from local trusted brands
Foodstuff
Foodstuff delivers with zero emissions for quality independent restaurants so that foodies can order quickly and simply from local trusted brands
This project is currently a personal initiative from me (and some family/friends) but I hope that in time a few fellow investors from the industry will join me in this journey. The aim of the project is to also excite other investors to take this route (either with me or on their own). Just as the world needs more innovative ideas to come to life, more individuals in privileged positions should take it upon them to create these new businesses, give back to the industry which has made them successful.
I have finite resources in terms of money, time and skills and I know this could be a drop in the ocean but teaming up with other like-minded investors'/entrepreneurs who follow the same ethos as me, can help me scale this project. If you would like to team up with me, let's have a chat!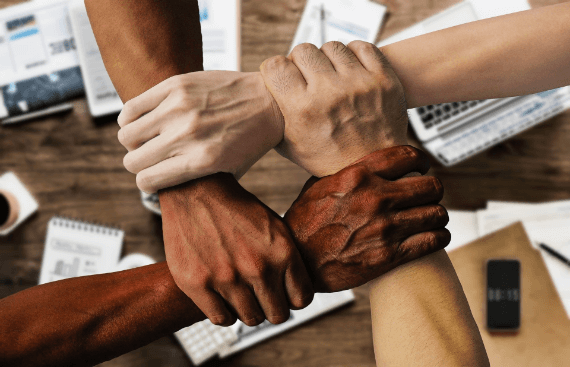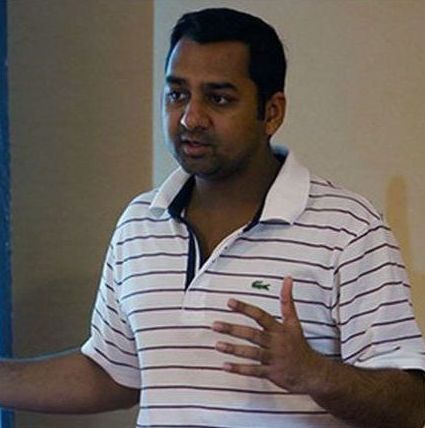 Sid is a serial entrepreneur and experienced professional in setting and scaling up businesses. A graduate from IIT Kanpur and with over 15 years of experience in IT security field, he is passionate about working with clever people and bringing cutting edge technology to life.
I started my career in IT security in 2005 as a penetration tester/ethical hacker. Between 2005 and 2013, I worked for a few consultancy companies, sharpened my skills, tried to build a profile by giving talks, workshops and training at leading Infosec conferences (such as Black Hat, Defcon etc). I wrote a few of these "./exploit.py" and quite a lot of these "Pentest_report_final_v5.docx"; crashed a few machines (and looked away!) and I definately, till date, have no idea why everyone's password was suddenly changed when i was just poking around an app. The usual geeky, hacky things. I think, you get the idea…😊
In 2013, I started a business (NotSoSecure.com) and between 2013 and 2018, I worked (along with a number of superbly talented partners and colleagues) to scale it and establish it into a world class consultancy and training company. T-shirts gave way to a suit (occassionally) and towards early 2018, I was looking at EBITDA, CapEX and creating "forecast_final_v5.xlsx".
In 2018, NotSoSecure was acquired by Claranet. Having gone through the process of starting, scaling and exiting a business, I am now ready to impart the knowledge, skill and know-how to other business and help them achieve their potential.
One of my favourite quote is "The Principles of hacking don't just apply to machines; they apply to all forms of life too".
More:

FAQs
A disruptor creates a product or service which displaces (and eventually replaces) the existing market leaders at the helm of the sector. Disruptors are entrepreneurs with curious mind-set not afraid to explore, challenge and question the existing technology with a vision to change it for better.
We provide Pre-seed funding and business mentorship to new and existing infosec startup.
The purpose is to create more disruptors. Facilitate more innovation and research. Allow disruptrs to focus on their strength (tech) and to solve other business related problems for them and to take away some of the risks which comes with entrepreneurship.
In a typical seed-A funding, entrepreneurs already have a business and are looking for funding to scale it up. We are looking to go a step further and actually create a business (also often referred as pre-seed funding). We are calling on people who have innovative ideas and good credibility behind them to team up with us and turn their business ideas into a business.
The concept is not new but it's important to stress that you are not just taking funding, you are also on-boarding a like-minded business partner and a mentor who will have a wealth of experience, skill, and a network but most importantly a passion to turn the ideas into successful business. If you are only interested in funds, then perhaps this is not for you.
Firstly, the VC/PE route is not accessible to everyone. The VC/PE arrangements have their own benefits but at the same time they bring their own set of distractions.
Under this initiative, you will be working with an individual and not an institution. "You don't need an executive with major in corporate finance to turn up every Monday morning just to tell you that you have missed your revenue targets yet again". You need a mentor who will understand your innovation and work with you shoulder to shoulder to identify the best way to bring it to life and to help you commercialise the idea.
Initially, we are primarily interested in Cyber security based business as we feel with our background, network and skills, those business will benefit the most from this partnership. Any cyber security ideas including, but not limited to, the following are welcome:
Attack
Defence
Audit/Compliance
Detect/Respond/Mitigate
Besides InfoSec, we are also open to the following business ideas:
AI/ML based innovations
Block chain based Fintech innovations.
These are just some guidelines but we are always open to make exceptions and look into other areas too.
Most entrepreneurs, take risk. If you are risk adverse then perhaps you are not quite there "yet".
If you are not committed to a business then we cannot run the business for you. It's important that people who apply to join forces with us are fully committed towards it and are not looking to run this as a side project.
If your business is less than 2 years old, you can apply.
No. Anyone from anywhere can apply.
This will vary from business to business. We will discuss a strategy and commercial arrangement with each successful submission and mutually decide the best way forward. No investment is too small or too big if we like the idea (and the people behind the idea).
This will vary from business to business, but we will always only take minority stake (less than 25%) in the business. You will have the majority stake and will be free to run the business as you see fit. We are here to support and mentor the business.
Yes, you can. The purpose of this initiative is to take away some of the risks which puts people off from taking this leap of faith in them and creating a business.
We will take an equity in the business and join forces as business partners.
Any red tape, cultural changes, over ambitious targets, board room pressure.
While some see this pandemic as a crisis, others may choose to look at this as an opportunity to start something new with very little cost and overtake existing players who may be struggling with the costs, debts and other overheads.
Here is a little article on BBC to get some more motivation: https://www.bbc.co.uk/news/business-53075485